•About this Yokai: A mysterious gamblin' yokai transformed into a dice cup, it has Hanafuda cards for 'arms' ('wings?') & a d6 dice for a nose. Fuzzy legs and a tail spring from under the cup -- "Am I another Tanuki that got stuck? or am I a Kitsune scam artist? Take your bets! Ufufufu~!!!"🎴
• History: This yokai is one of many from a very recently revealed Edo period, Yokai Emaki scroll that recently aired on TV via the appraisal association earlier at the start of this month (July 2023.) -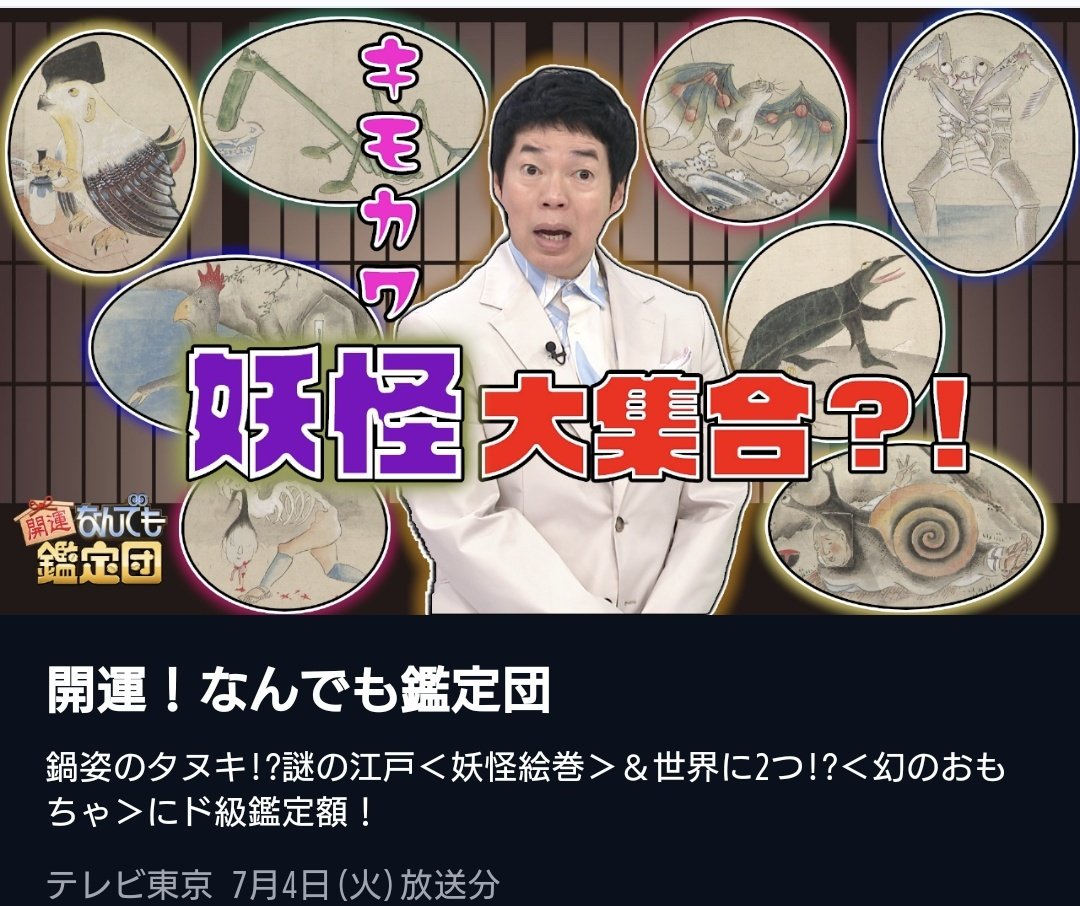 The scroll in question is huge and includes about 40 unique yokai (And very detailed stories) from around Japan! - Understandably, the Japanese Yokai community is very excited and a lot of art is popping up on twitter (so of course i wanted to join in too.) - a lot of the yokai included in this scroll are seemingly based on what at the time might have been 'rare creatures' (several of them appear to be drawings of bugs or crabs, it could be another case of UMA/Unfamiliar/Rare animals of the time perhaps?) --there are a few seemingly from folktales & ghost stories mixed in there, as well as generally strange ones. - its important to note that its currently unclear what many of the included yokai are supposed to represent at this time, as the included stories haven't been revealed publicly in much detail yet. - [we have blurry photos of a few of the included explanations from the newscast, but very little else.] - so without the full context, names, etc, It's a bit too early to say for certain what these yokai could mean. - Until the stories are properly scanned analyzed & published, all we can really do is theorize!!  - Onto the first...
...The theme for this silly looking one seems to be gambling, so I'll "gamble"  and try my best to give a concise explanation! - The cards & cup are of Chinchiro and Hanafuda. (Card and dice games that are both strongly associated  with gambling and a seedy underground.) Fuzzy legs and a tail spring from under the cup which are often representative of both Tanuki, mujina & kitsune yokai that are famously strong at transformation and are known to often trick or scam humans, this could be a depiction of one caught in the act. [its presently unsaid which animal this one might actually be, so rather than blame just one, lets say its either? hence why I've used the catchall "obake"]- The most i can say for certain is that its a yokai disguised as a gambling kit!! - Perhaps it's scamming passerby's? or perhaps it a "bunbuku chagama" situation (or even a parody? - it turned into a dice kit but couldn't turn back!!) maybe it has wings to fly away from a debt? Who can say.
its fun to theorize, Expect to see some more yokai from this scroll soon, There's been a lot of art for these ones popping up recently so its been fun & fascinating to watch my yokai friends discuss/illustrate monsters from it on twitter. - I'll be sure to update this post when/if more details are made available! - in the mean time; double or nothing?